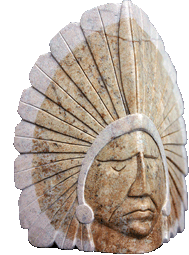 Take a little piece of Authentic Canadian Tradition home with you as you browse through Petroglyphs Gift Shop at the Membertou Trade & Convention Centre.
Petroglyphs Gift Shop specializes in Aboriginal arts and crafts from across Canada. We also carry a wide arrangement of traditional and contemporary Mi'kmaq arts and crafts made locally in Atlantic Canada. Petroglyphs Gift Shop has many products that are ideal for gifts or souvenirs. Are you a collector of Aboriginal Fine Art? We also carry an assortment of local limited-edition prints and originals made by Mi'kmaq artists. Choose from unique clothing, postcards, east-coast music, giftware, and more. Browse our racks and you're sure to find something authentically made in Canada for your family and friends. You may even want to treat yourself! Indulge in a historical shopping experience and visit us at Petroglyphs Gift Shop.


The Basket
This basket is $250.00

The Book
This book is $19.95

The Dreamcatcher
The price is $15.00

The earrings
The cost of these earrings is $35.00 each

The Ji'kaj'ij Basket:
These baskets range from $125 and up!

The Moose Bone Pin
These pins are $45.00 each

The Ornament
Price for these is $23.00

The Quill Earrings
These earrings are $21.95 each

The Regalia
The price of this is $550.00

The Waltes
This game is $750.00